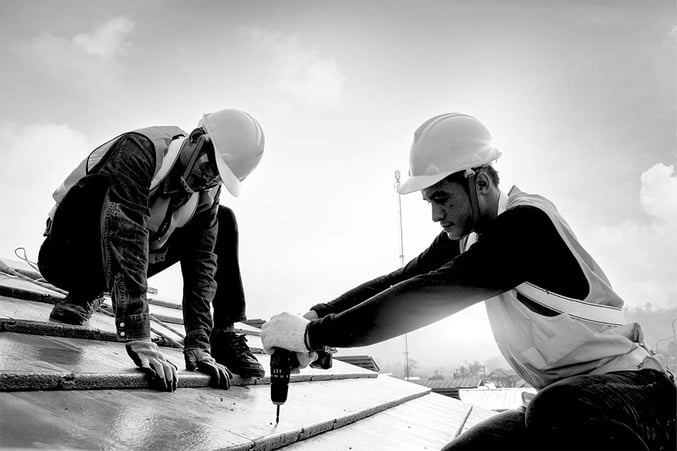 Image credit: M2020/shutterstock.com
An unexpected construction trend resulting from the Pandemic is the increase in modular construction. This method is a type of prefab construction. It ranges from manufacturing basic elements such as panels and walls to full units, like kitchens and bathrooms in a factory. Then they are assembled on location like large Lego® pieces. Modular construction accounts for about 5% of all new projects in both commercial and residential real estate. Developers are embracing modular construction for everything from data centers to medical buildings. Utilizing prefabricated units has some impressive cost benefits.
Although the initial upfront building costs of modular and traditional projects may be similar, the savings actually come from the accelerated building timeline. The speedy assembly has shown to speed up construction by as much as 50% and cut costs by 20%. Additionally, modular construction allows for more efficiency and increased construction labor productivity — attractive advantages that ultimately lead to a reduction of the project's payroll. These dramatic cost savings are appealing to developers, especially during a COVID-19 economy.
According to estimates, the combined U.S. and European modular industries could grow to a $130B by 2030 and could save the U.S. and Europe $22B annually in construction costs.
The Pandemic has shown us that cutting costs and compressing the time it takes to deliver finished buildings without sacrificing quality has never been more important.
Contact TSIB today if you have more questions on construction trends and how they can impact your business. You may also download our Committed to Our Clients brochure for insights into how TSIB helps businesses grow and increase profitability.
TSIB's Risk Consultants are currently servicing the following locations:
East Coast: New York City, NY; Bergen County, NJ; Philadelphia, PA
Texas: Austin, San Antonio, Houston, Dallas
California: Orange County, Los Angeles County, Riverside County, San Bernardino County, San Diego County