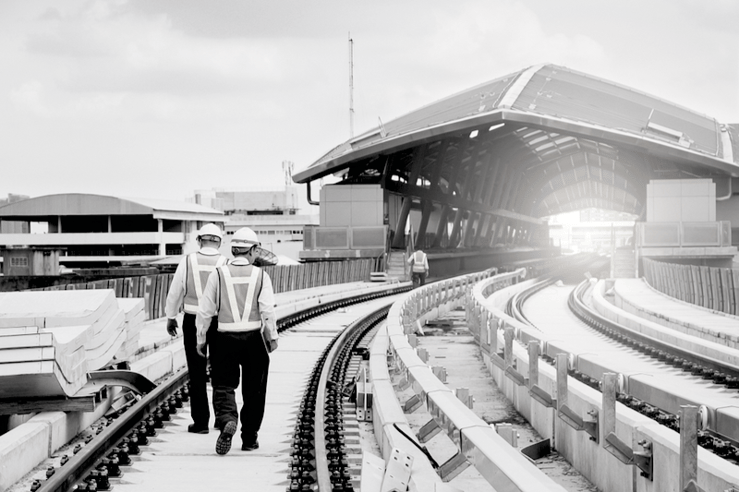 Image credit: SB7/shutterstock.com
Based on the article Global Construction shared in early June, an agreement was signed ending the court case brought by both the State of California and the California High-Speed Rail Authority (CHSRA). This decision will provide $928,600,000 in U.S. Federal funding to California's high-speed rail project.
In May 2019, the Trump Administration ended the funding agreement. The termination occurred with the claim from the Federal Railroad Administration (FRA) stating that the California High-Speed Rail Authority "repeatedly failed to comply" with the terms of the original agreements. In addition, they claimed that the California High-Speed Rail Authority "failed to make reasonable progress" on the project.
The decision came from the Biden-Harris Administration. Governor Gavin Newsom said they "… share a common vision—clean, electrified transportation that will serve generations to come."
The restoration of the California High-Speed Rail project will not only help the state get additional trains running but also, create a lot of jobs. The California High-Speed Rail currently has 35 job sites spreading over 119 miles. The goal is to start testing the electrified system in 2025 with certification of the trains by 2027. Click here to read more about this topic.
For information regarding Corporate Insurance Solutions and Surety Bonds, reach out to TSIB today!
You may also download our Hard Market Roadmap for insights on how to combat the Hard Market overall.
TSIB's Risk Consultants are currently servicing the following locations:
East Coast: New York City, NY; Bergen County, NJ; Fairfield County, CT; Philadelphia, PA
Texas: Austin, San Antonio, Houston, Dallas
California: Orange County, Los Angeles County, Riverside County, San Bernardino County, San Diego County