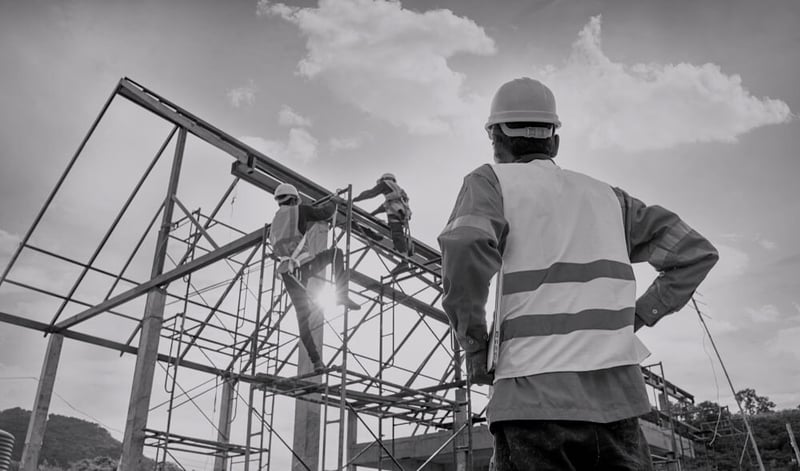 image credit: M2020/shutterstock.com
Wrap-Up Insurance Programs are an attractive alternative to insure a project. These programs allow for the Purchaser (typically an Owner, Developer, or General Contractor) to reduce the overall costs of insurance while simultaneously reducing administrative costs and consolidating the management activities of the program. These products are designed to streamline the insurance process between a single Purchaser, Broker, and Underwriter. Below are 6 types of Wrap-Up Programs:
1. Owner Controlled Insurance Program (OCIP)

In an OCIP, the Owner purchases the insurance program for the entire construction project and enrolls eligible Contractors into the program. The coverage in an OCIP is typically Workers' Compensation (WC) and General Liability (GL). It's limited to the work being performed at the designated construction project and limited to the Contractor's work at the project.
The primary reason an Owner would purchase an OCIP is to reduce overall construction costs by not having the Contractors procure their own insurance. The Owner is generally responsible for all insurance premiums. This insurance program is best used for mid to large scale construction projects.


2. Contractor Controlled Insurance Program (CCIP)

In a CCIP, the General Contractor (GC) purchases the insurance program for a construction project. Similar to an OCIP, the GC purchases the insurance in order to better manage construction costs.
Large-scale General Contractors typically procure a CCIP insurance program when they have favorable loss histories and can often secure better insurance rates than the project Owner. The GC is responsible for the payment of all premiums. This insurance is best used by sophisticated Contractors who have sufficient cash flow to effectively manage the program.

3. General Liability Only Wrap-Up
This option is similar to an OCIP and CCIP, however, it only provides General Liability insurance coverage for the enrolled Contractors. With this insurance program, each enrolled Contractor would be required to carry their own Workers' Compensation coverage at their own cost.
This insurance program is most often used on small-size and residential construction projects with short construction durations. Additionally, this type of insurance program works well in states that have a Monopolistic Workers' Compensation Fund System, meaning state law prohibits the procurement of private Workers Compensation' insurance. This program's costs are typically substantially lower than those of OCIP and CCIP.


4. Workers' Compensation Only Wrap-Up

This option only provides Workers' Compensation insurance coverage for the enrolled Contractors. This insurance is purchased by the Owner or GC for the project and covers all Contractors while they are actively working on the construction site.
This insurance program is attractive to use on large scale construction projects with varying payrolls. It allows the Owner or GC to ensure compliance with state laws regarding Workers' Compensation coverage and still enables the Owner or GC to transfer risk by way of indemnification for General Liability losses at the construction project.

5.Rolling OCIP/CCIP

This program option is essentially identical to the OCIP and CCIP with the main difference being that it covers a number of project locations over a duration of time. A Rolling Wrap-Up is best used by Owners or General Contractors that have multiple projects going on at once.
This program allows the Owner or General Contractor to work with one insurer and Broker to better manage the costs associated with the program as opposed to working with multiple insurers and Brokers.

6. Maintenance Wrap-Up

This insurance program option is essentially identical to the OCIP and CCIP, but it is generally procured by maintenance companies who have ongoing maintenance contracts across multiple locations. This program enables the Purchaser to cover multiple locations for ongoing maintenance operations under a single policy.
There are situations where certain scopes of work may be excluded from these various insurance programs. This generally happens when there is an identified risk that is deemed unfavorable to either the Purchaser or the Underwriter. When this happens, the excluded Contractor would be required to procure their own insurance outside of the Wrap-Up insurance program.
Click below to view TSIB's new CCIP vs. OCIP video! For additional insights into CCIP and OCIP, please visit our webpage here.

If you have additional questions about which Wrap-Up Program is right for you, reach out to our team today to speak with a Wrap-Up Specialist! You may also download our Wrap-Ups Traditional vs. CIP eBook below.